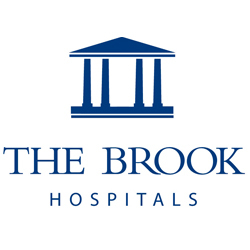 The Brook Hospitals
Evaluation and Referral Coordinator / Intake Coordinator
Louisville, KY
401K / Retirement plan, Vision Insurance, Dental Insurance, Health Insurance
The Brook Hospitals is seeking to add employees to our Evaluation and Referral Department. 
Master's degree in behavioral science field, advanced certification preferred such as CSW, LCSW, etc.
We are seeking full time and PRN staff to join our growing teams. 
We offer flexible schedules for our PRN staff and the PRN rates are $25.00 or $30.00 hourly depending on your education/certification.
The job duties include conducting in person and telehealth assessments to determine an appropriate level of care.
We also have a Mobile Team that goes out to local hospitals with excellent per assessment rates.
Requires excellent phone skills and use of therapeutic and crisis intervention skills to help obtain resolution for callers. 
Evaluation and Referral Coordinator/Intake Coordinator
The purpose of this position is to answer all incoming intake calls and provide appropriate resolution. Conducts initial evaluations to determine an appropriate treatment level of care. Responsible for completing admission paperwork, including admission data entry. This position requires a person to work with minimal supervision. This position will work with all hospital units, business office, medical staff, medical records, utilization review, marketing, nursing, and data processing.
Best candidates for this position will have behavioral health experience, a strong work-ethic, and highly consistent timeliness and attendance!
Benefit Highlights
Challenging and rewarding work environment
Competitive Compensation & Generous Paid Time Off
Excellent Medical, Dental, Vision and Prescription Drug Plans
401(K) with company match and discounted stock plan
SoFi Student Loan Refinancing Program
Career development opportunities within UHS and its 300+ Subsidiaries!
Education
Preferred: Master's Degree from an accredited school in the Behavioral Sciences
Licensure / Certification
Preferred: licensed or under supervision in state of Kentucky (CSW/LCSW CADC/LCADC, MFTA, LMFT, LPCA, LPCC, LPA, LPP)
Experience
Preferred: One year inpatient behavioral health work experience.
Work Hours
Varied
About Us
Since 1985 The Brook Hospital has been offering hope to individuals, families, and communities. The Brook offers two outstanding hospitals in Louisville, Kentucky, KMI & Dupont. The Brook is the leader in providing quality mental health and addiction treatment services. Our commitment to care includes developing integrated delivery systems through partnerships with medical surgical hospitals, community mental health centers, educational institutions, managed care organizations, local health professionals and agencies. The Brook Hospital will strive to set the standard for excellence in the field of behavioral health care and will maintain its leadership role by treating each patient as a respected individual of our community.
EEO Statement
All UHS subsidiaries are committed to providing an environment of mutual respect where equal employment opportunities are available to all applicants and teammates. UHS subsidiaries are equal opportunity employers and as such, openly support and fully commit to recruitment, selection, placement, promotion and compensation of individuals without regard to race, color, religion, age, sex (including pregnancy, gender identity, and sexual orientation), genetic information, national origin, disability status, protected veteran status or any other characteristic protected by federal, state or local laws.
We believe that diversity and inclusion among our teammates is critical to our success.
107489659
107489659