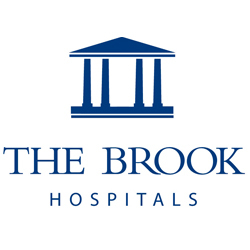 The Brook Hospitals
Registered Nurse - Behaviorial Health
Louisville, KY
Paid personal time, 401K / Retirement plan, Vision Insurance, Dental Insurance, Health Insurance
The Brook Hospitals KMI & Dupont
Registered Nurse - 7p-7a
This opportunity is full-time at 36 hours per week, offers full benefits. There is opportunity for overtime and to cover various shifts if interested.
This position also qualifies for our $12,000.00 sign-on bonus!
We are currently offering a 12,000 sign on bonus ( paid out over a year) for the 7p-7a full time openings.
Pay scale starting at $29.00/hr. base. We offer 7.5% shift differential for second shift and 12% shift differential for third shift above base rate
Registered Nurse (7p-7a)
Responsible for implementation of the nursing process in all aspects of patient care for all patient populations including gero psych, chemically dependent adults, adult psych, adolescents and children. Assures a comprehensive approach to patient care by applying appropriate theories to psychiatric nursing practice for all patients.
Job Duties/Responsibilities:
Provide assessment of patients' psychiatric and medical status.
Administer medication and medical treatment as prescribed by physician.
Assess, direct and intervene in crisis situations.
Initiate and document special treatment procedures.
Provide and direct milieu management.
Document nursing care, treatment and patient's response to treatment.
Provide health education to patients.
Benefit Highlights
Challenging and rewarding work environment
Competitive Compensation
Excellent Medical, Dental, Vision and Prescription Drug Plan
401k plan with company match
Generous Paid Time Off
Career development opportunities within UHS and its 300+ Subsidiaries 
EDUCATION:
Required: Graduate of an accredited School of Nursing.
Preferred: BSN
LICENSURE / CERTIFICATION:
Licensed RN to practice in Kentucky
Current CPR 
EXPERIENCE:
Required: Nursing experience providing direct patient care.
Preferred: One year inpatient behavioral health work experience and one year medical/surgical nursing experience.
Apply online with resume uploaded.
Since 1985 The Brook Hospital has been offering hope to individuals, families, and communities. The Brook offers two outstanding hospitals in Louisville, Kentucky, KMI & Dupont. The Brook is the leader in providing quality mental health and addiction treatment services. Our commitment to care includes developing integrated delivery systems through partnerships with medical surgical hospitals, community mental health centers, educational institutions, managed care organizations, local health professionals and agencies. The Brook Hospital will strive to set the standard for excellence in the field of behavioral health care and will maintain its leadership role by treating each patient as a respected individual of our community.
What do our current nurses value at The Brook Hospital KMI & UHS?
A safe and supportive environment that puts patient care first and values the nursing profession. One of the most rewarding aspects of working as a Registered Nurse (RN) is providing excellent care, comfort, and security to the patients and families you treat, at their most vulnerable times. You are never alone, as you are part of a large, nationwide network of peer nurses and nursing leaders that educate the field, routinely exchange ideas, and review current topics within the industry. Having the opportunity to grow, learn, and advance in your career through our Charge, Supervisor and Nurse Manager-in-training programs and nursing executive tract. We are proud of our robust continuing education options and opportunities for skills diversification and career advancement as a Registered Nurse (RN) with UHS. We want to help you succeed and grow in your profession and enjoy a sense of belonging and trust that comes through your expanding experience. At UHS, you have a voice.
 Who are we:
One of the nation's largest and most respected providers of hospital and healthcare services, Universal Health Services, Inc. has built an impressive record of achievement and performance. Growing steadily since its inception into an esteemed Fortune 500 corporation, annual revenues were $11.6 billion in 2020. In 2021, UHS was again recognized as one of the World's Most Admired Companies by Fortune; in 2020, ranked #281 on the Fortune 500; and listed #330 in Forbes ranking of U.S.' Largest Public Companies. Headquartered in King of Prussia, PA, UHS has 89,000 employees and through its subsidiaries operates 26 acute care hospitals, 334 behavioral health facilities, 39 outpatient facilities and ambulatory care access points, an insurance offering, a physician network and various related services located in 38 U.S. states, Washington, D.C., Puerto Rico and the United Kingdom.
EEO Statement
All UHS subsidiaries are committed to providing an environment of mutual respect where equal employment opportunities are available to all applicants and teammates. UHS subsidiaries are equal opportunity employers and as such, openly support and fully commit to recruitment, selection, placement, promotion and compensation of individuals without regard to race, color, religion, age, sex (including pregnancy, gender identity, and sexual orientation), genetic information, national origin, disability status, protected veteran status or any other characteristic protected by federal, state or local laws.
We believe that diversity and inclusion among our teammates is critical to our success
iqgeadny8g1p
305520160