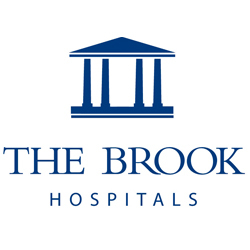 Behavioral Health RN
Louisville, KY
401K / Retirement plan, Dental Insurance, Health Insurance, Paid personal time, Vision Insurance
The Brook Hospital DuPont location is currently seeking Behavioral Health RNs to join our team. New graduates are welcome to apply!
Benefits
As a full-time Registered Nurse at The Brook Hospital, you will receive a comprehensive benefits package including:
• Competitive compensation
• Excellent Medical, Dental, Vision, and prescription drug plan
• Generous paid time off
• 401(k) with company match and discounted stock plan
• Career development opportunities within UHS and its Subsidiaries
Education Requirements
• Must be a graduate of an accredited program of professional nursing.
Qualifications
• Licensure by the state board of nursing.
Responsibilities
You will be responsible for the implementation of the nursing process in all aspects of patient care for all patient populations, including geropsych, chemically dependent adults, adult psych, adolescents, and children. You'll assure a comprehensive approach to patient care by applying appropriate theories to psychiatric nursing practice for all patients.
Work Hours
• 3 pm-11pm
• 11pm-7am
• 7pm-7am
Apply Today!
You must submit an accurate and up-to-date resume to be considered to move forward in the hiring process. To submit your resume complete the "Apply Now" box. Once this step is completed you will be provided a phone number to call should you have additional questions about the opportunity.
About Us
Since 1985 The Brook Hospital has been offering hope to individuals, families, and communities. The Brook offers two outstanding hospitals in Louisville, Kentucky, KMI & Dupont. The Brook is the leader in providing quality mental health and addiction treatment services. Our commitment to care includes developing integrated delivery systems through partnerships with medical surgical hospitals, community mental health centers, educational institutions, managed care organizations, local health professionals and agencies. The Brook Hospital will strive to set the standard for excellence in the field of behavioral health care and will maintain its leadership role by treating each patient as a respected individual of our community.
We are an Equal Opportunity Employer.
30849784