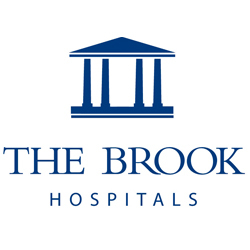 Registered Nurse - RN
Sorry, this job has expired.
Louisville, KY
The Brook Hospital KMI is seeking a Registered Nurse to join our team. All shifts are available, and you can earn up to a 12% shift differential.

As the Registered Nurse you would be responsible for implementation of the nursing process in all aspects of patient care for all patient populations including geropsych, chemically dependent adults, adult psych, adolescents and children. You will assure a comprehensive approach to patient care by applying appropriate theories to psychiatric nursing practice for all patients.

We offer a sign-on/retention bonus for newly hired registered nurses who join our team. We have a team-oriented work environment.

• Demonstrate understanding of physical, emotional, cultural, religious and psychosocial needs of patients across the life span.
• Identify, implement and document patient/family teaching.
• Assist in providing a safe, therapeutic environment.
• Demonstrate knowledge of Nursing Department philosophy and assumes responsibility for maintaining Standards of Nursing Practice and Standards of Care for all patients.
• Oversee completion of daily Assignment Sheet at the beginning of each shift and revise as needed.
• Serve as primary channel of communication between shifts, for patient care unit, and between departments during designated scheduled shift.
• Prioritize nursing care interventions according to individual patient and overall unit milieu needs.
• Respond with therapeutic interventions to disruptive behavior disorders.
• Attend treatment planning.
• Serve as a role model for patients to observe and learn more socially effective values, attitudes, behaviors, and problem solving skills.
• Intervene in crisis situations to promote positive growth and development in order to reduce dysfunctional patterns of behavior.
• Facilitate groups and provide feedback to patients regarding their behavior.
• Demonstrate understanding of chemical dependency and CD Program.
• Identify verbal and non-verbal cues for potential aggressive behavior and apply de-escalation techniques to situations.
• Know and follow all procedures related to seclusion/restraint.
• Intervene in medical emergencies and provide proper notification of administration, physicians, primary therapist, and family.

• First shift is 7 am to 3 pm
• Second shift is 3 pm -11 pm and pays 7.5% above base rate for shift differential
• Third shift is 11 pm -7 am and pays 12% above base rate for shift differential

About us:
Universal Health Services, Inc. (UHS) is one of the nation's largest and most respected health care management companies, operating through its subsidiaries acute care hospitals, behavioral health facilities and ambulatory care centers nationwide. Founded in 1978, UHS subsidiaries now have more than 65,000 employees. The UHS business strategy is to build or purchase health care properties in rapidly growing markets and create a strong franchise based on exceptional service and effective cost control. Our success comes from a responsive management style and a service philosophy based on integrity, competence and compassion.

Since 1985 The Brook Hospital has been offering hope to individuals, families, and communities. The Brook offers two outstanding hospitals in Louisville, Kentucky, KMI & Dupont. The Brook is the leader in providing quality mental health and addiction treatment services. Our commitment to care includes developing integrated delivery systems through partnerships with medical surgical hospitals, community mental health centers, educational institutions, managed care organizations, local health professionals and agencies. The Brook Hospital will strive to set the standard for excellence in the field of behavioral health care and will maintain its leadership role by treating each patient as a respected individual of our community.

We are an Equal Opportunity Employer.

8892